where music and colors collide
Brightside Music Festival – Happening Labor Day Weekend 2023 Promises Two Days Filled With Some Of The Biggest International Artists Across Electronic, Latin, Hip Hop & Indie! The Amazing Food Flavors From All Corners Of El Paso, Art Installations And For Those In A Chill Mode, Slow It Down With A Spiritual Component.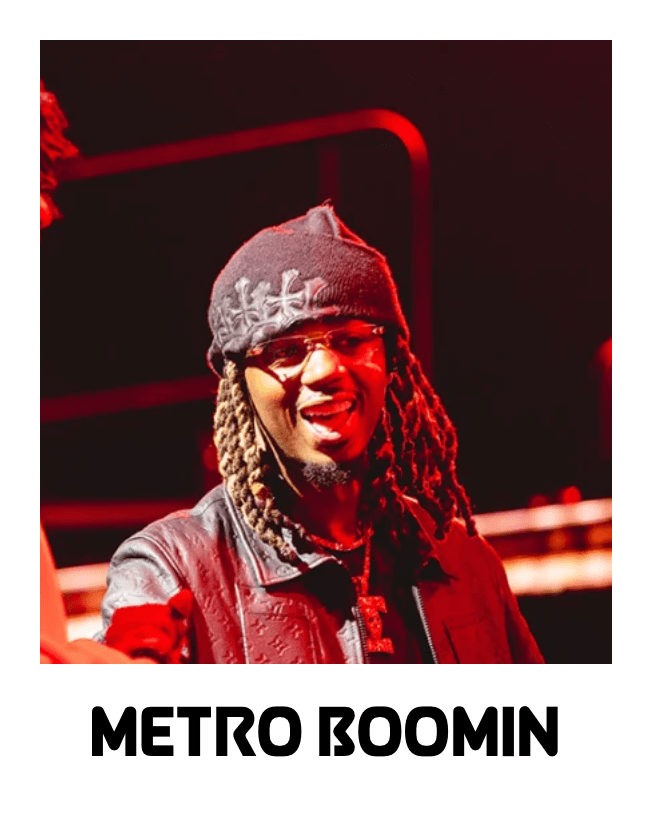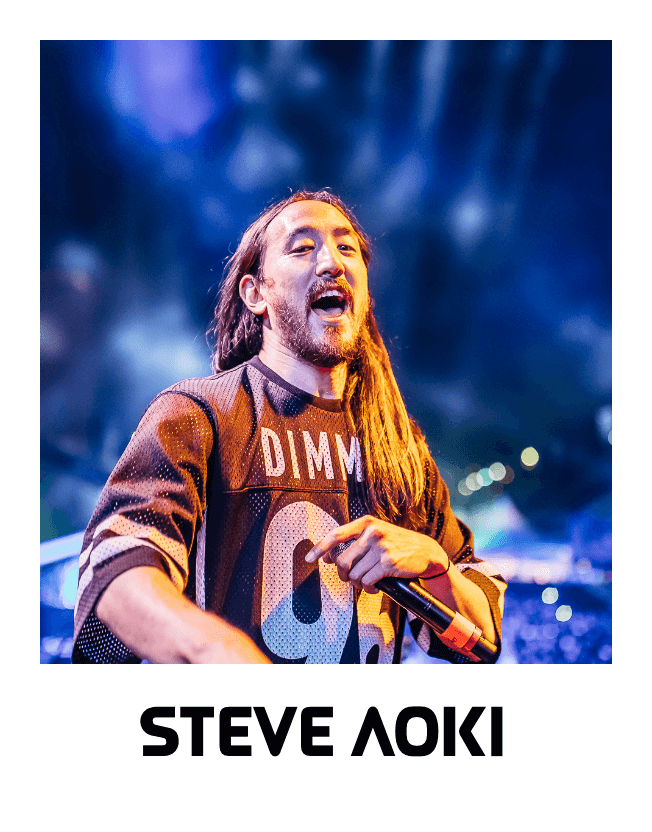 Under El Paso's sunset, a group of passionate people have come together with an idea: What if we could curate a festival that left the nonsense of the world behind and just spread music, love & happiness for a weekend? What if we have delicious food, and sprinkled loca l art and color over a weekend? THE MUSIC, THE ATMOSPHERE, THE CULTURE AND THE PEOPLE ARE ALL THE UNIQUE ELEMENTS THAT MAKES EL PASO WHAT IT IS – WE GOT THIS!
Frequently asked questions
Allowed and Prohibited items
FULL BAG POLICY:
All bags will be searched before entry.
Small clutch purses and fanny packs that are 6″ x 9″ or smaller do not need to be clear, but can have no more than one pocket.
All other bags larger than 6″ x 9″ must be smaller than 12″ x 6″ x 12″ and clear.
ALLOWED & PROHIBITED ITEMS :
The following items are ALLOWED :
Hydration packs/camelbacks are allowed and MUST be EMPTY when entering the festival. Complimentary water stations will be available to fill up as needed.
Clear bags made of clear plastic, clear vinyl, or clear pvc which do not exceed 12″ x 6″ x 12″
Small clutch purses, fanny packs with no more than 1 pocket. Clutch purses no larger than 6″ x 9″
Frisbees
Binoculars
Blankets, Sheets, Towels
Cameras (basic point and shoot consumer-grade cameras) without detachable lenses and other accessories (monopods, selfie sticks, tripods, GoPro mounts, and other attachments are not allowed)
Personal sized hand sanitizer
Sunscreen in non-aerosol containers is allowed in the size of 3.4 ounces or less
Totems (Less than 7 feet tall, and less than 1 inch in diameter. Must be made of light material: swim noodles, foam type material, cardboard tubes, fabric, light plastic, balloons, aluminium and/or blow up items.)
Factory sealed Naloxone/Narcan kit
Prescription Medicine Requirements:
Anyone needing prescription medicine at the festival must present the pharmacy-labeled container which states the prescription, dosage, and patient name to our medical staff at each entrance gate. Patrons are only allowed a sufficient supply of the prescribed medication for that day.
Medicines needing to be inhaled or smoked are prohibited unless in a prescribed inhaler.
Over the counter medications are allowed in a sufficient supply for the day. Bottle contents will be verified by medical personnel at the entry gates.
The following items are PROHIBITED :
Any bags that are NOT CLEAR bags made up of clear plastic, vinyl, or pvc, and are larger than 12″ x 6″ x 12″. Any Small clutch purses and fanny packs with more than 1 pocket. Clutch purses that are larger than 6″ x 9″ (See Full Bag Policy Below)
Aerosol containers, including sunscreen and personal beauty products
Coolers of any kind. (Exceptions may be made for medical use)
Framed backpacks, multiple pocket backpacks and any pack that is not aligned with the allowed backpacks above.
Any and all professional audio recording equipment
Professional cameras and professional recording (photo, video, audio) equipment (NO large professional detachable zoom lenses, stands, monopods, tripods, attachment sticks (selfie sticks) or other commercial equipment.
Any and all professional video equipment. No video recording will be allowed
Drones or any other remote flying device
Hammocks
Glass containers of any kind
Illegal and Illicit substances of any kind
Outside food or beverage (including alcohol) of any kind
Umbrellas
Pets (except service animals)
Selfie sticks
Skateboards, scooters, bicycles, wagons, carts or any personal motorized vehicles
Tents, canopies, or shade structures of any kind
Unauthorized/unlicensed vendors are not allowed. No unauthorized solicitation and materials including handbills, flyers, stickers, beach balls, give-aways, samples, etc.
Weapons or explosives of any kind
Fireworks
Large chains or spiked jewelry
Bicycles inside festival grounds (free parking is available near festival entrance)
Carts of any kind (including Red Wagons)
*SUBJECT TO CHANGE
Tickets
All ages can purchase VIP & GA tickets, however, some VIP areas will require individuals to be 21+.
Tickets can be purchased on the following link (Ticket Link)
Tickets can be purchased on site
Tickets are non-refundable
Rain or shine event
No ticket upgrades
No in & outs
All sales final
One day GA/VIP tickets can be used ONCE on a day of your choice
General Info
Age: ALL ages event
Must be 21+ to ENTER into the VIP Bar areas
Merchandise will be available for purchase
Parking will be $10.00 CASH only per day
Map of event will be up soon
Health,Safety AND Security
SAFETY AND SECURITY
The safety and well-being of our fans, artists, guests and staff is most important. We work closely with local officials to ensure the safest possible experience. You'll notice uniformed and plain-clothed security throughout the festival grounds. They are there to keep you safe, so don't hesitate to ask them for help if you need immediate assistance.
REMEMBER: We're all here to have a great experience, but we need to be careful. If you see something you think is suspicious, please let the security know immediately.
ENTRY :
For the safety of you all, everyone is subject to a full and complete airport-style search before entry. This may include a full body pat-down and magnetometer screening before entry. If you would like to be screened by security personnel of your same gender, please let security personnel know prior to the search process. Screening of children will always take place with the consent of a parent or guardian. Please review our Allowed and Prohibited items list before heading to the festival.
HERE ARE FOUR EASY WAYS TO LOOK OUT FOR YOURSELF AND THOSE AROUND YOU:

Watch out for your neighbors – if someone around you looks like they need help, check in with them. If someone is getting unruly, alert the nearest staff member. Keep an eye on your belongings.
Be considerate – this is a shared space and we want everyone to enjoy themselves. Keep the vibes chill and your hands to yourself.
Use the buddy system – the Main Guest Services Tent is the designated meeting point for lost or separated people. If one of your friends is in trouble, please alert festival staff – they will assist you, no questions asked.
Keep yourself and your belongings safe – be aware of your surroundings and keep an eye on your personal items at all times. If you find something OR lose something, head to Guest Services for our Lost & Found.
HERE ARE SOME HELPFUL TIPS ON HOW TO PREPARE FOR THE FEST:
Have Emergency Contact Info on your person and your phone lock screen in case emergency personnel need to know.
Remember to stay hydrated and keep cool by visiting the Hydration Stations for free, cool, filtered water and cooling stations placed all around the venue. Remember to bring your own, EMPTY water bottle to refill and help Festival be a green and sustainable event!
Protect yourself from the sun – take breaks and find shade. Sunscreen lotion, hats, and sunglasses are key.
Bring a list of allergies and medications you take in case of a medical emergency.
Dress for the weather. We're constantly monitoring the weather. Keep an eye on the radar before heading to the festival so you can dress accordingly (rain boots, ponchos, etc.)
ANTI-HARASSMENT POLICY
WE HAVE A ZERO TOLERANCE POLICY FOR HARASSMENT. PLEASE LET OUR STAFF KNOW IF YOU FEEL HARASSED OR THREATENED IN ANY WAY. NO ALWAYS MEANS NO.
We want every fan to feel safe at the fest.
We will not tolerate any harassment based on race, gender, sexual orientation, religion, disability, body size, appearance, age or national origin.
If you feel like you're being harassed, are the victim of non-consensual touching, or otherwise feel unsafe, please report it to the nearest staff member.
ADDITIONAL SAFETY RESOURCES
We strive to continually update and evolve our safety and security protocols, which includes education and preventative measures to keep people safe.
Email us on info@brightsideep.com for specific questions regarding safety, security & medical resources.
Accessibility
WHAT ADA AND ACCESSIBILITY ACCOMMODATIONS ARE AVAILABLE AT BRIGTHSIDE MUSIC FESTIVAL?
Full ADA and Accessibility accommodation details for 2023 are not yet available, but check back later! At Brightside Music Festival we are working to make sure that all festival fans have an enjoyable experience. We'll be adding the details in the coming months. For questions about ADA and Accessibility accommodations, please contact info@brightsideep.com
AGE LIMIT FOR BSMF: EVERYTHING YOU NEED TO KNOW
BSMF will launch its first year in El Paso Labor Day weekend. We will become one of the most renowned music festivals in our city and surrounding areas, that will attract thousands of music enthusiasts each year. However, many people wonder about the age limit for attending BSMF. In this article, we will dive into the age restrictions and guidelines for attending the festival, ensuring you have a comprehensive understanding of this topic.
1. GENERAL AGE LIMIT:
 
BSMF is an all-ages event, which means there is no strict age limit for attending the festival. People of all ages, including children and teenagers, are welcome to enjoy the experience. However, it's important to note that due to the nature of the event and the presence of loud music, large crowds, and sometimes explicit content, parents or guardians are advised to use their discretion when deciding whether it is suitable for younger attendees.
 
2. ACCOMPANIED MINORS:
 
While there is no minimum age requirement for attending BSMF, the festival organizers strongly recommend that minors (individuals under 18 years old) be accompanied by a parent or legal guardian. This is to ensure their safety and well-being throughout the event. Additionally, all minors must have purchased a ticket to enter into the festival grounds.
 
3. IDENTIFICATION AND PROOF OF AGE:
 
To prevent underage drinking and to comply with legal regulations, BSMF requires attendees to provide a valid photo ID upon entry. This policy helps maintain a safe environment for everyone. If you plan to attend the festival and are of legal drinking age, make sure to carry your ID with you at all times.
 
4. VIP AREAS AND AGE RESTRICTIONS:
 
BSMF offers VIP areas and access to exclusive lounges for certain ticket holders. These areas may have age restrictions, typically requiring individuals to be 21 years old or above. If you wish to access these VIP areas, ensure that you meet the age requirements and carry proper identification to prove your age.
5. FAMILY-FRIENDLY ACTIVITIES:
 
BSMF will be introducing various family-friendly activities to cater to attendees of all ages. These activities include art installations, interactive exhibits, and designated areas for families to enjoy. This demonstrates the festival's commitment to providing a diverse and inclusive experience for attendees of different age groups.
 
BSMF is an all-ages music festival that welcomes attendees of all ages, including children and teenagers. While there is no strict age limit for attending, it is advisable for minors to be accompanied by a parent or legal guardian. Proper identification, such as a valid photo ID, is required for entry, especially for those of legal drinking age. Additionally, certain VIP areas may have age restrictions, typically requiring individuals to be 21 years old or above. BSMF is committed to expand its offerings to cater to attendees of all ages, providing a memorable experience for everyone involved.